Find your dream home in Naples
Naples, Florida, is a dream destination for those seeking stunning beaches, natural wildlife, and vibrant culture. With some of the most beautiful beaches in the world, Naples is an ideal location for beachgoers and water enthusiasts alike.
Visit Clam Pass Park to enjoy the pristine white sand and breathtaking views of the Gulf Coast. Lowdermilk Park, a local favorite, offers plenty of amenities for a perfect beach day. Meanwhile, Vanderbilt Beach is known for its crystal-clear waters and picturesque surroundings. Whether you're in the mood for a romantic stroll or an adventurous afternoon on the water, Naples has it all.
Foodies will love the variety of dining options in the city, with everything from casual eats to fine dining restaurants that serve the freshest seafood dishes. And for those who enjoy live music, there's a wide range of genres to choose from, including blues, jazz, rock, and country.
Cultural attractions are also plentiful in Naples, with numerous art galleries and museums like The von Liebig Art Center or The Baker Museum at Artis-Naples, showcasing works by both local and international artists. Whether you're an art aficionado or simply looking to explore something new, Naples has something for everyone.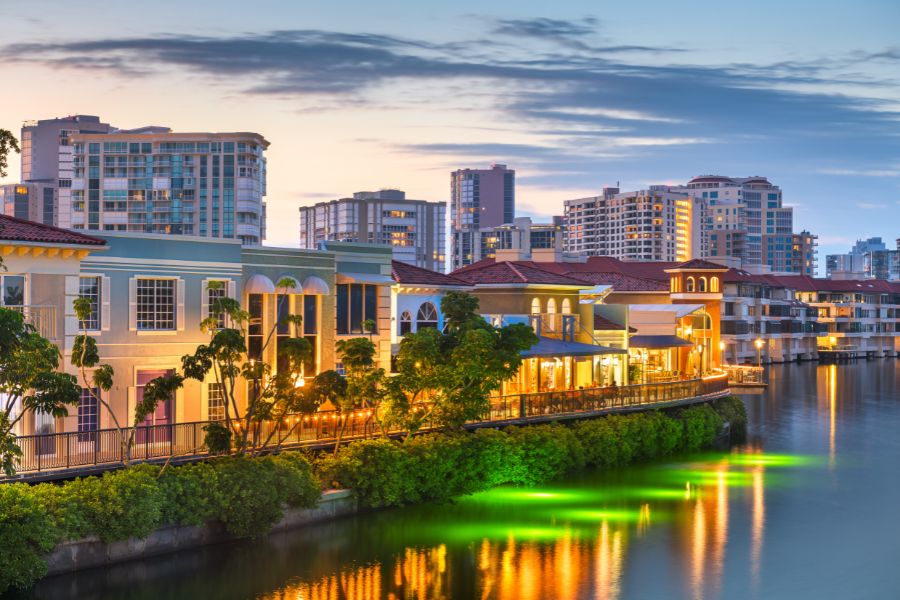 Search Naples Homes for Sale
Interested in living in Naples?